Lincoln at Ignite Detroit
In September, I gave an Ignite Detroit presentation. If you're unfamiliar, an Ignite event is a series of talks that are exactly 5 minutes long, and your slide deck changes every 15 seconds, ready or not. I did mine on deciding to move into Detroit, of course.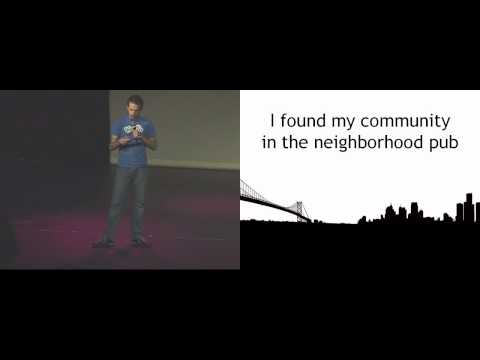 I quoted $11,000 in there as the amount Icrontians have contributed. I believe it's more like $15,000 now.